The Free Browser MMORPG – Mirage Online Classic
Mirage Online Classic is a free browser MMORPG that requires no download to play. The client is available on Itch.io, Newgrounds, Steam, GameJolt & other platforms. Level your character, explore a vast world, defeat quests, and slay monsters. Create guilds and loot treasure. Chat with friends to become increasingly powerful in this free browser MMORPG! The game is always in development because of the feedback provided by the community. Mirage Online Classic, a free browser MMORPG, is the spiritual successor to Retrelon Games's 2001 release, Mirage Online.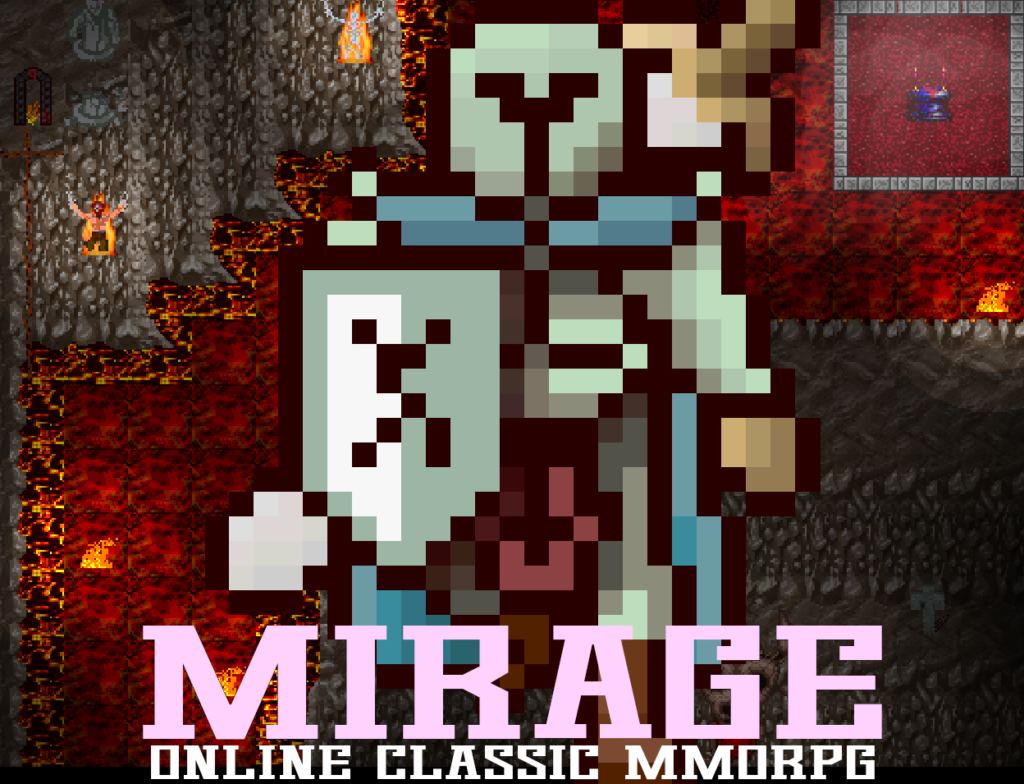 Version 2011 Patch Notes
10/30/21 – Present
The main addition is Battle Royale mode, which we will continue to bug test and enhance over time. We are continuing to implement and test pets.
Made it possible to have an items with unlimited uses.
Client autos log back into the game after a server reset.
Fixed bug with client sometimes not reconnecting on restart
NPCs will now aggro pets.
NPCs can now spawn in specific types of weather similar to day/night.
Snow has been added as a rotated weather option.
Environment script callbacks added to process special events based on day/night or specific weather conditions.
NPCs can now "focus" on their target to prevent target changing based on number of hits inflicted.
Increase number of available sprites for use by guilds and patreon supporters.
Resources no longer regenerate if a player is adjacent to them to prevent idle mining.
To limit unintended PVP avoidance, the ability to join a game and be promoted is limited to once per day.