Browser MMORPG – Mirage Online Classic
Mirage Online Classic is a free browser MMORPG that requires no download to play. The client is available on Itch.io, Newgrounds, Steam, GameJolt & other platforms. Level your character, explore a vast world, defeat quests, and slay monsters… Create guilds, loot treasure, chat with friends to become increasingly powerful in this free browser MMORPG! The game is always in development because of the feedback provided by the community. Mirage Online Classic, a free browser MMORPG, is the spiritual successor to Retrelon Games's 2001 release, Mirage Online.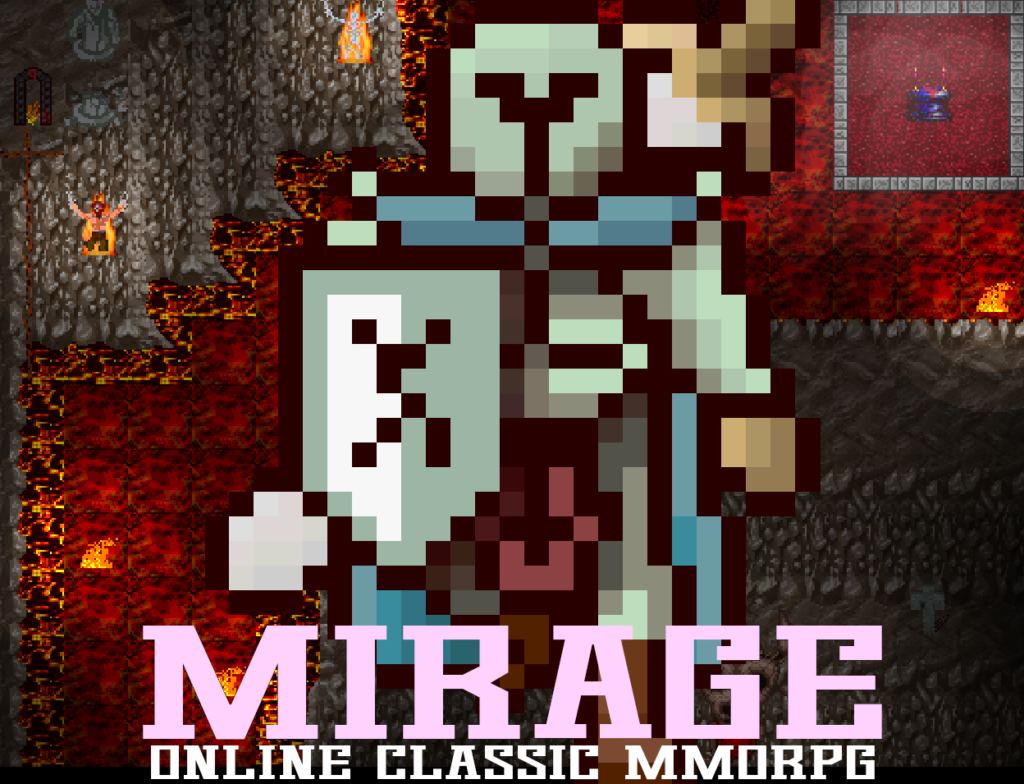 Version 2017 Patch Notes
6/20/21 – 7/12/21
In Mirage Online Classic's newest browser MMORPG update, we have added the functionality to allow for NPC vs. NPC combat with player control.
NPCs are now able to attack each other, which opens the possibility for pets.
Player attacks are now prioritized over NPC attacks.
Guild raiders are no longer safe on bind respawn tiles.
Players who are challenged in PvP can no longer enter safe maps.
Script functions added to support new NPC features.
Map shots no longer pass through closed doors.
Players under level 20 no longer have a PvP gear drop penalty.
Players can no longer accidentally sell equipped items at shops.
Recycle items renamed to sell items.
NPC forgetting agro now works as intended again.
Clicking tiles/targets now includes click counter and delay to allow more action possibilities.
Added script functions for getting map links.
Added leaderboards for alter quest and slaying skill.
Fixed trading bug.