Version 2007 (6/20/21 – 7/12/21)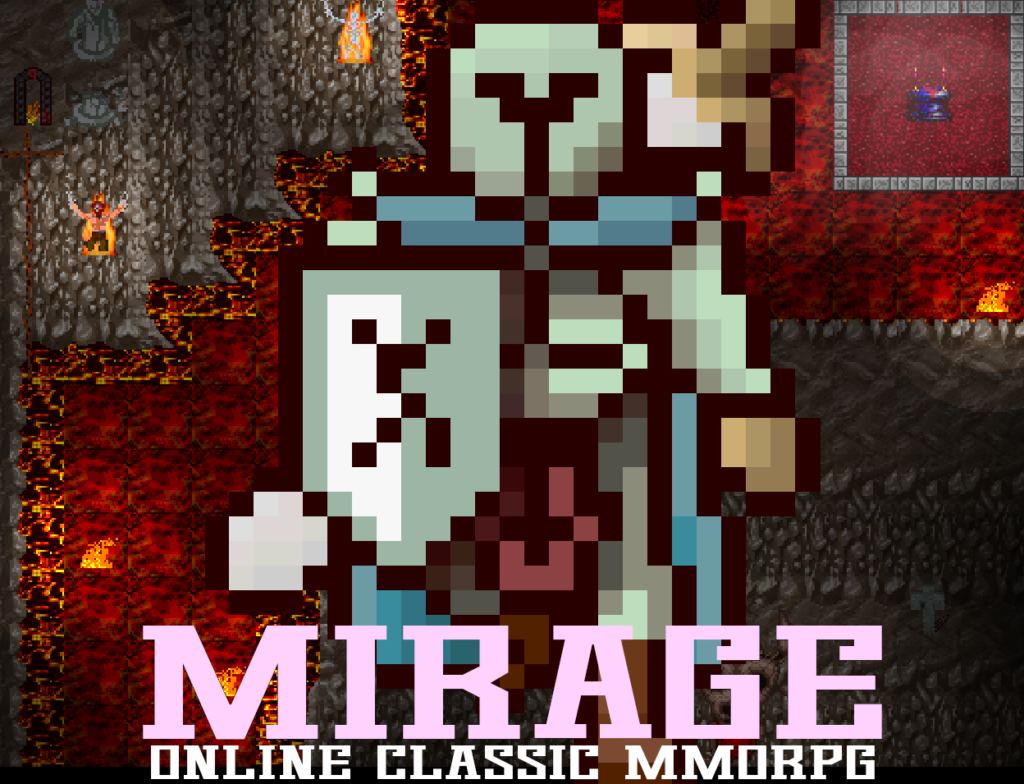 In Mirage Online Classic's newest browser MMORPG update, we have added the functionality to allow for NPC vs. NPC combat with player control. In the future, this will allow us to create both friendly and combat pets to utilize within the new browser MMORPG system. We look forward to the next few months of beta testing of this feature and growing the engine to support a large pet ecosystem.
NPCs are now able to attack each other, which opens the possibility for pets.
Player attacks are now prioritized over NPC attacks.
Guild raiders are no longer safe on bind respawn tiles.
Players who are challenged in PvP can no longer enter safe maps.
Script functions added to support new NPC features.
Map shots no longer pass through closed doors.
Guild members can now be demoted when offline.
Players under level 20 no longer have a PvP gear drop penalty.
NPCs that shoot ranged weapons will now do so when adjacent to their target.
Players can no longer accidentally sell equipped items at shops.
Recycle items has been renamed to sell items to be more clear.
NPC forgetting agro now works as intended again.
Clicking tiles/targets now includes click counter and delay to allow more action possibilities.
Excessive warping that occurred in PvP and with players with higher latency during map transitions has been resolved.
PvP penalty is now limited to one random equipped item or if none then a random droppable item is selected from the player's inventory.
PvP penalty drops are now given directly to the killer with a notification and if not able to be given is dropped on the map.
Added script functions for getting map links.
Added leaderboards for alter quest and slaying skill.
Fix to script error when NPC is killed from a killnpc script.
Fixed trading bug.
Browser MMORPG Major Patch v2007 – NPC vs. NPC, Bug Fixes, Guild Management, NPC Agro & Long/Short/Double Clicks