The Free Browser MMORPG – Mirage Online Classic
Mirage Online Classic is a Online Browser MMO that requires no download to play. The client is available on Itch.io, Newgrounds, Steam, GameJolt & other platforms. Level your character, explore a vast world, defeat quests, and slay monsters… Create guilds, loot treasure, chat with friends to become increasingly powerful in this free browser MMORPG! The game is always in development because of the feedback provided by the community. Mirage Online Classic, an Online Browser MMO, is the spiritual successor to Retrelon Games's 2001 release, Mirage Online.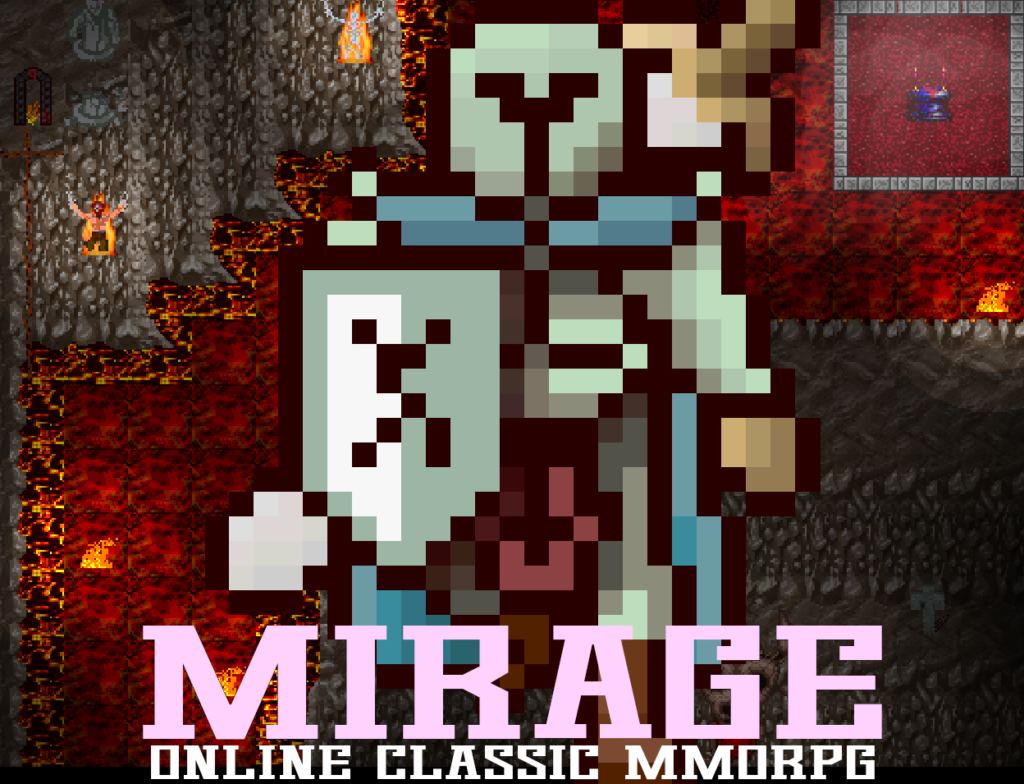 Version 2011 Patch Notes
7/12/21 – 8/22/21
In Mirage Online Classic's newest Online Browser MMO update, we have added a new feature where in-game chat is posted within an a channel called #ingame-global. Patreon supports have the ability to type in that channel, which transfers those Discord messages into in-game chat. This is both a way to keep track of what goes while you're away and also a small perk for helping support the development of this new engine & game.
Discord integration for global chat messages via #ingame-global channel.
Patreon supporters can send messages through #ingame-global and will appear in game.
Added additional script functions for accessing map properties.
Added ability to warp NPCs from one map to another.
Pet NPC type added that follows player on map and warps with its player.
Fixed bug where sometimes NPCs would remember a player after an extended period of time.
Fixed bug where a player could warp to a safe map despite being challenged in pvp.
Killer information is now passed to script events when a player or npc is killed by another player or npc.
Made player/npc collision checks more efficient in both client and server.
Added offset x/y for map lights to give more flexibility with placement.
Added map item and inventory item amount abbreviations for items like gold.
Online Browser MMO Patch v2008 – Discord In-Game Chat Integration & Patreon Feature