The Free Online RPG – Mirage Online Classic
Mirage Online Classic is a free Online RPG that requires no download to play. The client is available on Itch.io, Newgrounds, Steam, GameJolt & other platforms. Level your character, explore a vast world, defeat quests, and slay monsters… Create guilds, loot treasure, chat with friends to become increasingly powerful in this free browser MMORPG! The game is always in development because of the feedback provided by the community. Mirage Online Classic, a free Online RPG, is the spiritual successor to Retrelon Games's 2001 release, Mirage Online.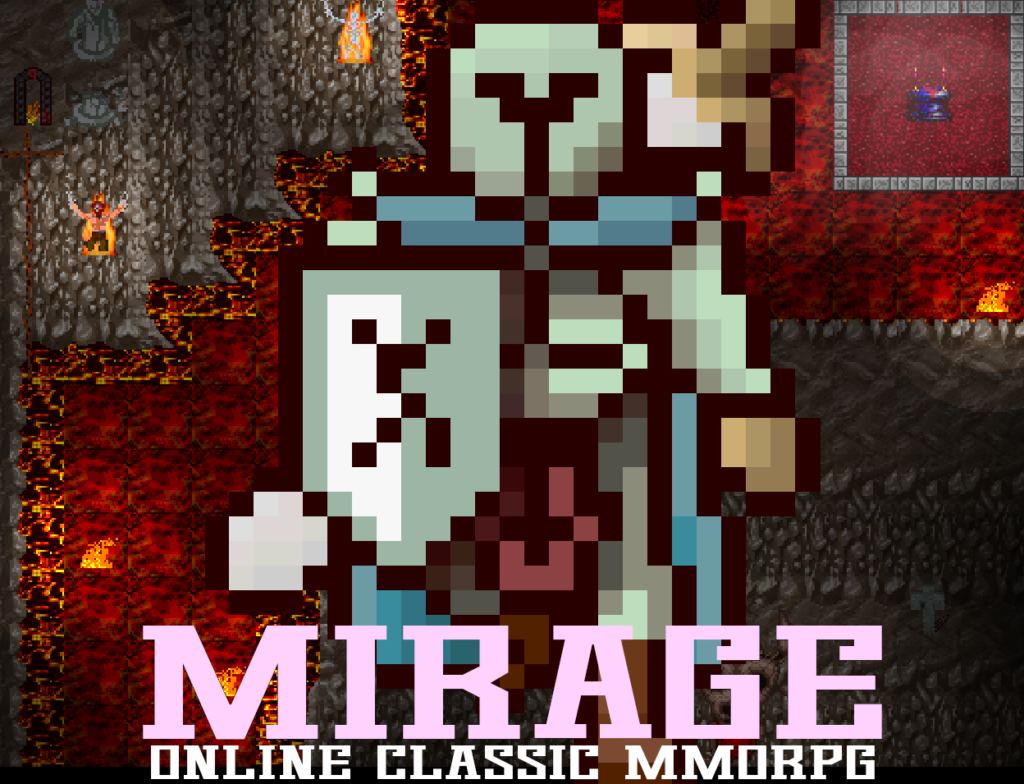 Version 2011 Patch Notes
8/22/21 – 9/20/21
In Mirage Online Classic's newest Online RPG update, we have improved projectiles, integrations & added custom sprite hues. This feature is available to developers to allow for more variance when designing new items, monsters and effects. Players can modify their sprite hue if they are Patreon supports.
Discord integration updated to v13.
Capability to script players being reborn as a new class.
Increased error handling for edge cases dealing with Google/Facebook/Discord integration.
Added YouTube and Twitch video embed support for popups.
Damage type for ranged weapons is now based on the projectile thrown rather than the equipped item slot.
Projectiles no longer pass through closed doors.
/hue # command added for patreon supporters to adjust sprite color (-360-360, but doesn't affect black/white/grey colors)